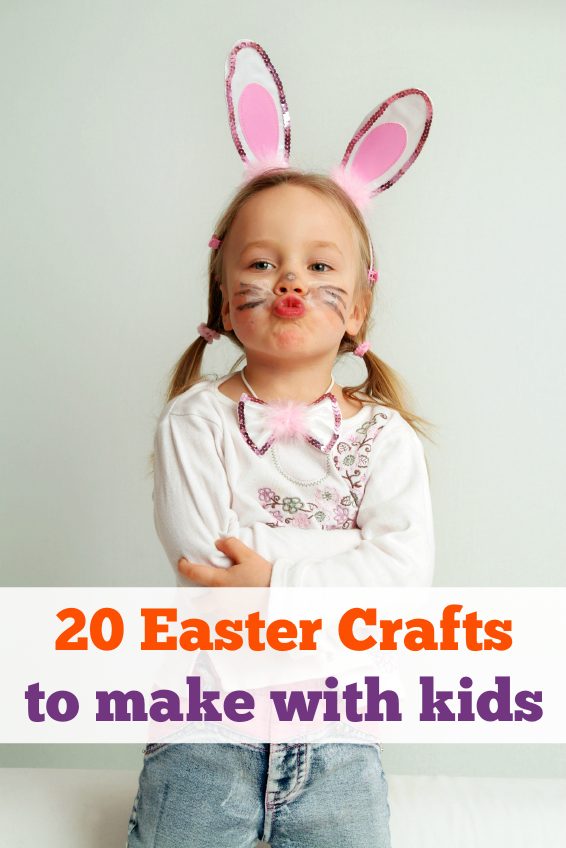 20 Easter Crafts to Make with Kids
Easter is right around the corner, and we're sharing our very favorite (and fun!) Easter crafts to make with your kids.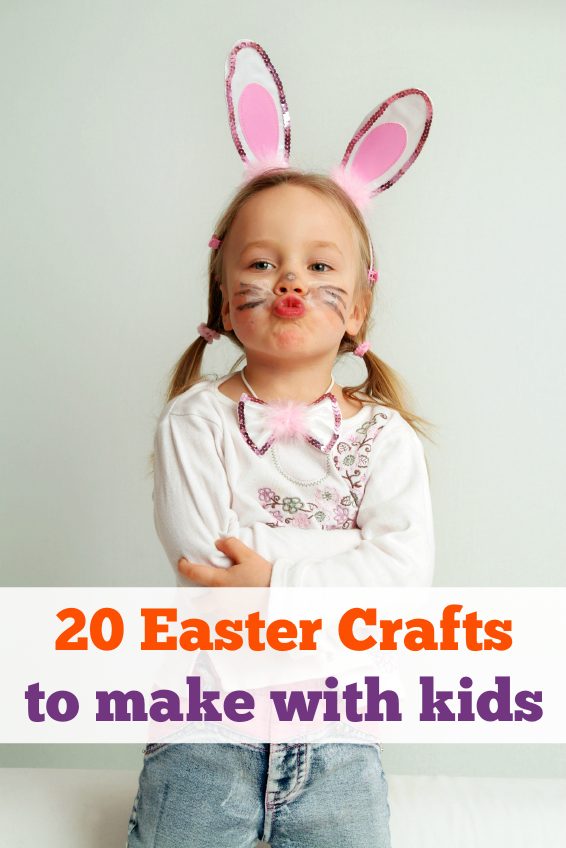 20 Easter Crafts to Make with Kids
These Easter treat holders from Powerful Mothering are about as fun to make as they are to use! My 3-year-old is obsessed.
Your kids get a fun activity, and you get a great Easter decoration! Love this Easter egg planter from Five Little Chefs.
How adorable is this "egg snake" from We Made That? I finally know what to do with all of those plastic eggs we're sure to have around the house next week! (this link is no longer available)
Speaking of plastic eggs, did you know that you could MAIL THEM? Yes – you can. And Kids Activities Blog shows us how.
Who can resist these sweet bottle cap chicks and bunnies from Sassy Dealz? Not me!
Or how about these bunnies made of cupcake liners?
And after reading this post from Inspiration Laboratories, I'll be saving my leftover Easter egg dye for future projects!
My kids are now obsessed with playing with buttons and plastic Easter Eggs – thanks to My Nearest and Dearest.
Plain Vanilla Mom shares an amazing tutorial for dying wooden eggs – creating something your kids will play with all year round.
And should we talk about the cuteness that his this paper plate chick from Sassy Dealz? Pretty sure my kids and I will be making some this week!
It's possible that my kids have already made 10 of these FREE printable Easter cards from Kids Activities Blog.
Painting just got a whole lot more fun – using Pom Poms! Love this ideas from Sassy Dealz.
Buggy and Buddy has another great idea of what to do with plastic Easter eggs – paint with them!
My 5 and 6 year old will be loving this Easter egg hunt treasure map from Inspiration Laboratories.
Caution, Twins at Play has a not-to-be-missed tutorial on how to make these amazing GLOWING Easter eggs.
And this sweet little Easter bunny grass cup from Le Baby Bakery makes an adorable Easter or spring gift for grandparents!
This is such a fun egg decoupage project for preschoolers from Mama Pea Pod. My kids are going to love it!
And did you see how you can use potatoes to stamp Easter eggs? Such a great idea from Sassy Dealz.
These bunny hop finger puppets from Crafty Journal are so simple to make – and so much fun to play with.
Anyone up for a game of Easter Egg Dominoes? The Pleasantist Thing shows us how easy it is to make and play.
Looking for more great Easter ideas?
And click here to find 50 Easter Basket ideas (that aren't candy!)