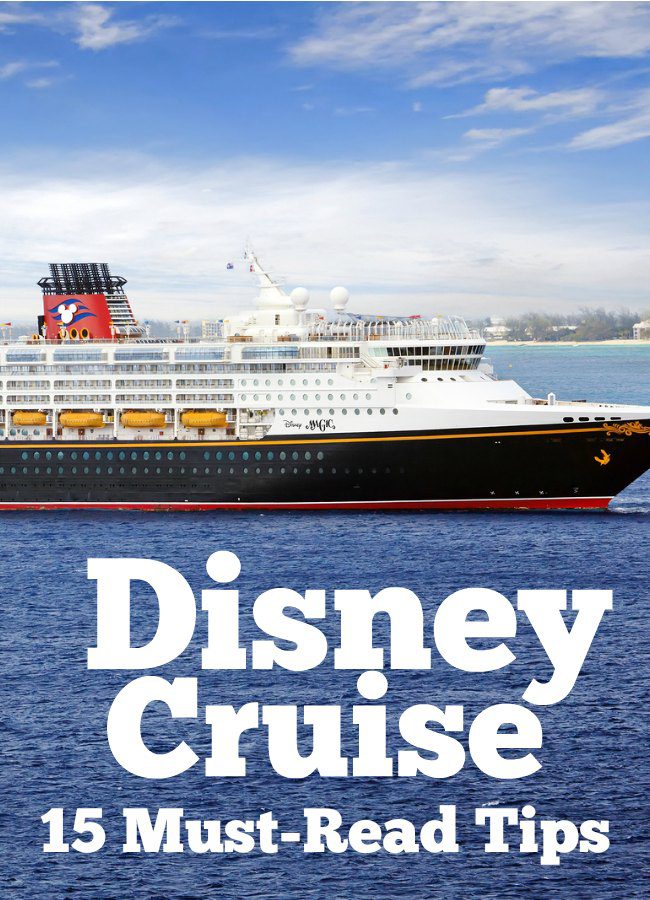 14 Disney Cruise Tips
By Shari at MomShar.com.
I went on a cruise for my honeymoon, and I was immediately sold on the whole concept! You mean I can wake up at a new destination? You mean I can just walk to wonderful entertainment? You mean I can order three different entrees at dinner without paying extra? What's not to like?!
Of course, going on a cruise with kids is a little different than going as a couple, but that is where Disney Cruises come in. Everything is set up with family in mind, and they go to endless lengths to make sure each Disney Cruise is an amazing experience for every member of the family.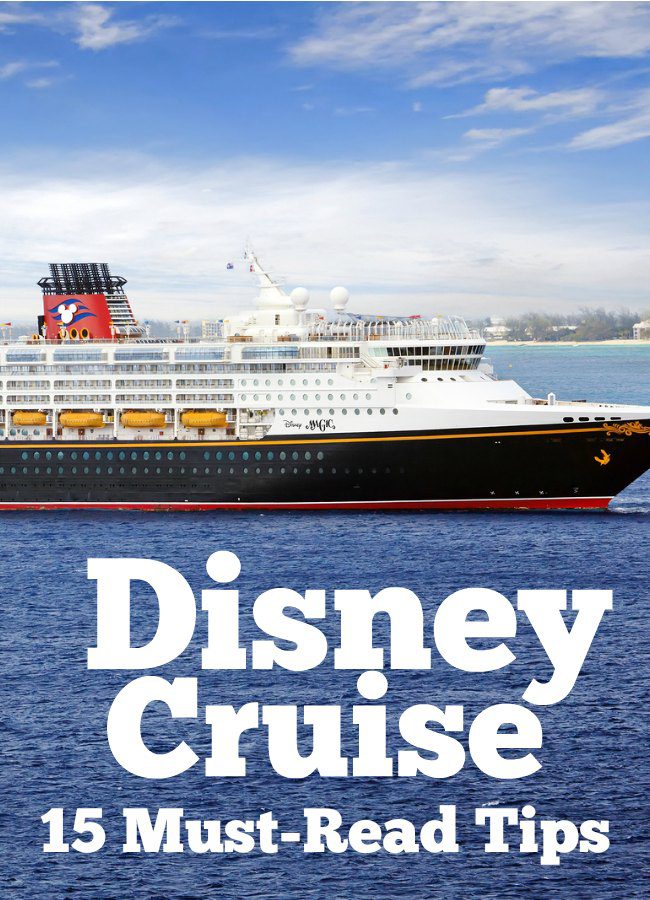 If you are planning a Disney Cruise, keep reading for some helpful tips. If you are not planning a Disney Cruise, these Disney Cruise tips might convince you that you should!
General Tips
1. When booking your Disney Cruise, pick a room that is close to the center of the ship. You are less likely to feel the rocking of the ship that way (in case any of you are prone to sea sickness)
2. Download the Disney Cruise App before you go out to sea. It's a free app that has a list of activities, weather forecasts, and other important cruise information. Best of all, it is free and doesn't need a connection to work.
3. Room service is free! Little one is napping? Order room service. Late night snack? Order room service. Headed off the boat for a port destination? Order room service before you leave. Keep in mind though that tipping is encouraged despite the food being free.
4. You can bring your own snacks, bottled water, wine, and more. So be sure to plan accordingly! This is a great way to save some money without feeling like you have to deprive yourself of fun treats.
Packing Tips
5. Be sure to pack carry on bags that you keep with you, and also make sure that they include bathing suits! Your luggage might not arrive in your room until later, and there is a good chance that your kids will want to go swimming right away!
6. Disney Cruises have a Pirate Night so be sure to pack accordingly! Go here for some kid friendly pirate costume ideas.
7. Don't forget to pack medicine. Pain reliever (for you and the kids), medicine for upset tummies, and Boogie Mist® saline mist for any congestion.
8. The doors to the rooms are magnetic so your kids can decorate their door to make it fun and easily recognizable. Buy some Disney themed magnets ahead of time, pack them, and let your kids decorate the door while you unpack.
Fun Tips
9. Plan on catching a few of the nightly shows. They are part of the magical Disney experience, and they do a wonderful job with them.
10. Send someone to save seats early to make sure you get good ones, and if your small child needs a booster seat to help them see, they have some in the back of the theater.
11. If you are all too exhausted to head out in the evening (after a fun day), you can watch the shows from your room on your TV).
12. Every child needs a souvenir from a Disney Cruise, and every parent deserves for it to be a free one. Guest Services will allow you to drop off a memento with them (a t shirt, a picture frame matte, a pillow case, etc), each Disney character on board will sign it, and then you will get it back by the end of your trip – for free!
13. Guest Services also has a Hidden Mickey Challenge that you and your family can participate in throughout your cruise.
14. You can watch almost any Disney movie ever created on-demand from your room!
Meet the Author
Shari Medini lives in Lancaster County, Pennsylvania with a supportive husband and two busy, little boys. Shari has written for The Huffington Post, NickMom, & Scary Mommy; but she blogs most regularly at MomShar.com. Keep up with her & her cuties on Instagram: @mom_shar.
Read her blog here.
Follow her on Instagram, Twitter and Pinterest