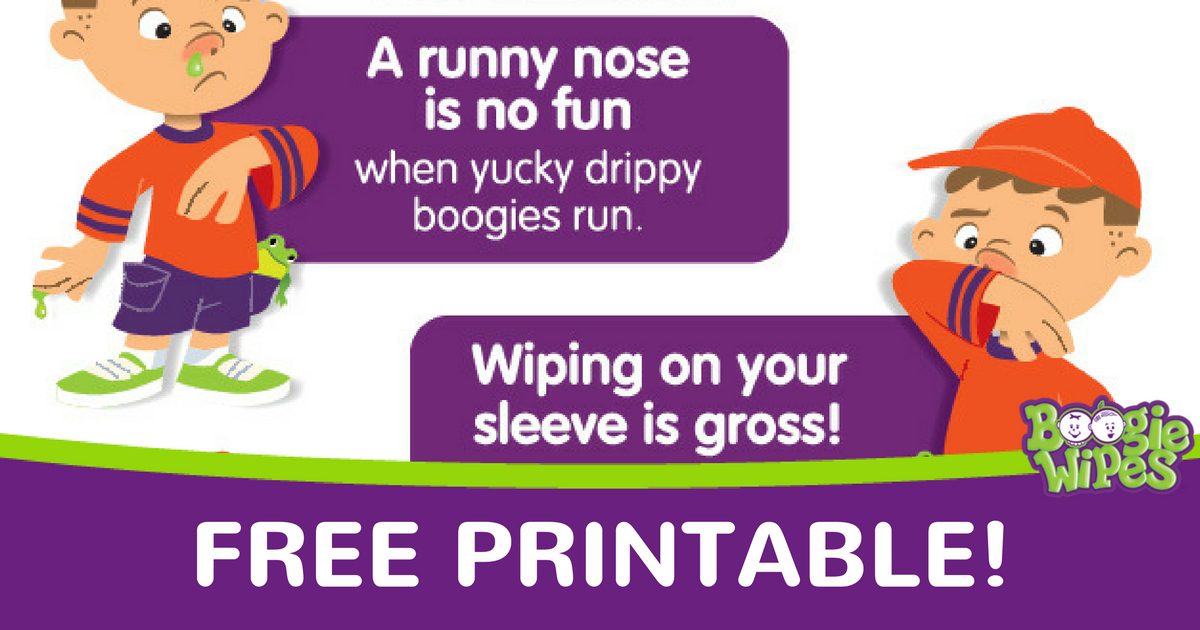 Free Printable for Cold and Flu Season
If you're around kids during the day, then you'll want to hang this free printable somewhere visible. Perfect for schools, daycares, recreation centers and doctor's offices, this free printable helps remind kids to use a tissue (preferably Boogie Wipes® saline nose wipes) to wipe their nose – NOT their sleeves.
When kids wipe their noses on their sleeves, it's not just disgusting. (But, seriously, ewwwww!) It also helps to spread germs. Before you know it, every kid and adult will be sniffling and sneezing their way through cold and flu season.
Instead, hang this poster and stock up on Boogie Wipes® saline nose wipes to Save the Sleeve and help STOP the spread of germs!
Click here to download your free 8.5 x 11 printable.
Click here to save on Boogie Wipes® saline nose wipes.
And be sure to visit our Cough and Cold Survival page to learn more about staying healthy this season.