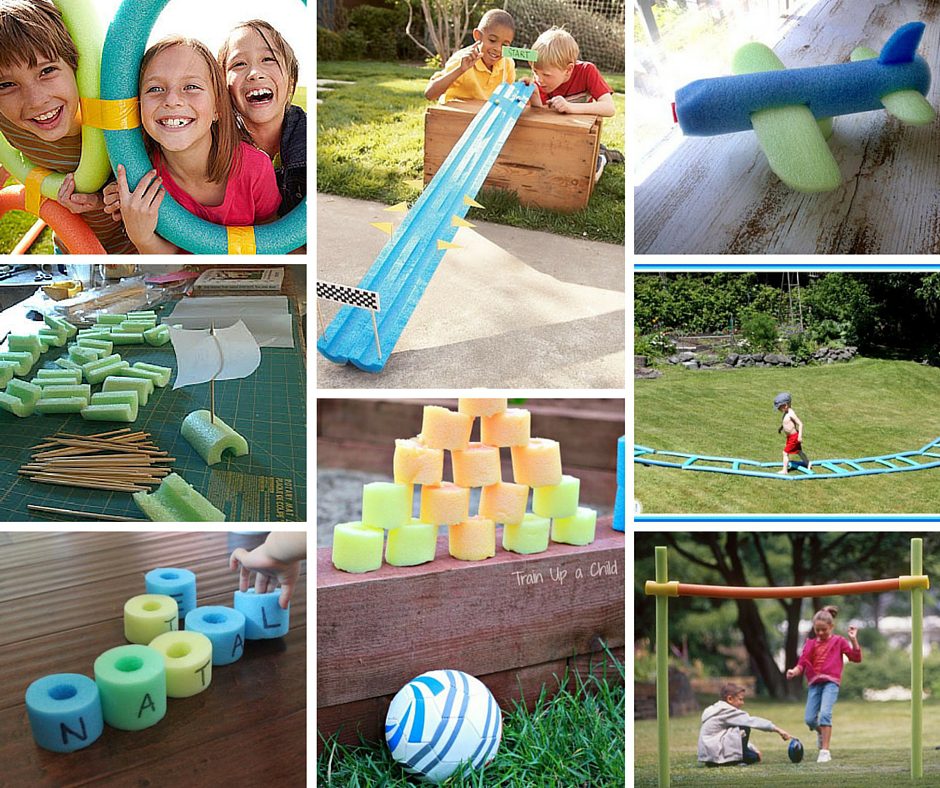 Games and Crafts with Pool Noodles
If you're looking for some inexpensive summertime fun, look no further than the pile of pool noodles you usually take to the swimming pool. There are countless ways to use them for some fun crafts and games. These 12 pool noodle hacks will have you and your kids full of ideas for fun activities.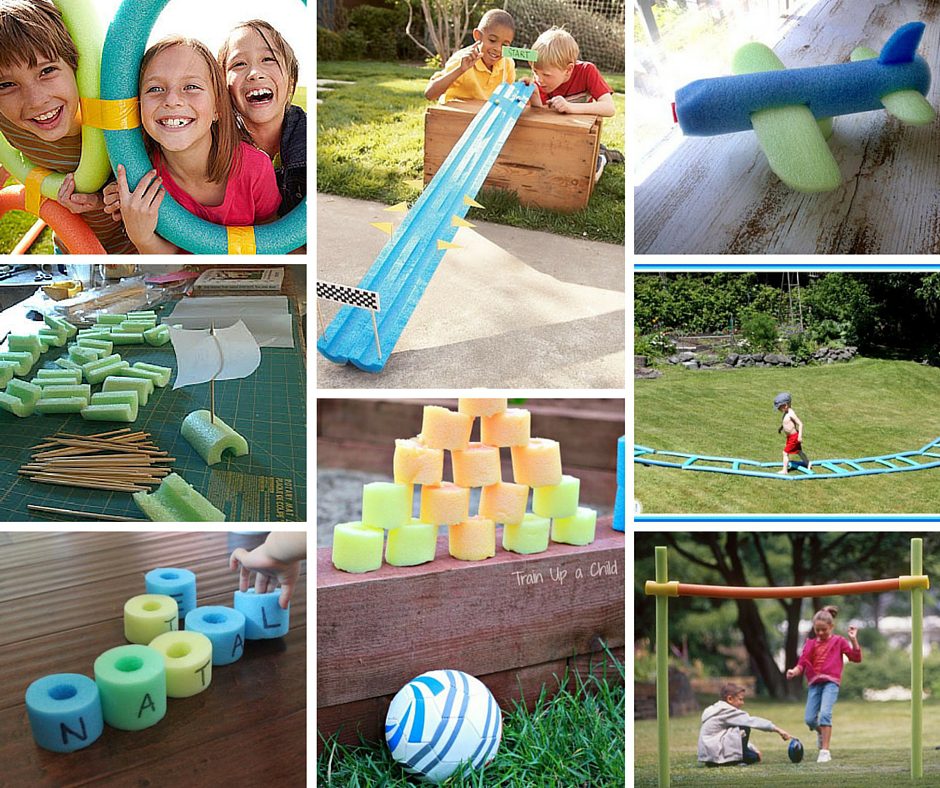 Games & Crafts with Pool Noodles
Pool Noodle Targets |  Parents.com
Fun Summer Spelling | Kiwi Crate
Pool Noodle Boats from Pony Express.
Pool Noodle Train Tracks | Play Trains.
Pool Noodle Monsters | Time for Play.
Pool Noodle Goal Post | Spoonful. (this link is no longer available)
Pool Noodle Ponies | Mrs. King's Music Class
Oodles of Noodles in the Bathtub | Bathtime Activities for Kids?
Pool Noodle Blocks | Learn Play Imagine.
Pool Noodle Marble Launch | Spoonful.
Pool Noodle Water Wall | Bath Activities for Kids 
Pool Noodle Airplanes | Ziggity zoom (this link is no longer available)
Make Boogie Wipes® part of your Summer Fun!
Don't let a runny nose ruin your summer fun! Infused with natural saline, Boogie Wipes® saline nose wipes make it easier to wipe away mucus, while remaining gentle enough to comfort stuffy noses. Because saline is natural and hypoallergenic, it can soothe even the most delicate skin and reduce irritation.
Keep Boogie Wipes® saline nose wipeson hand to soothe your kids' tender noses throughout your summer season. Added bonus? They're also great at cleaning little faces, hands and feet.
Learn more about the natural ingredients that make Boogie Wipes® saline nose wipes special.
Pin It!