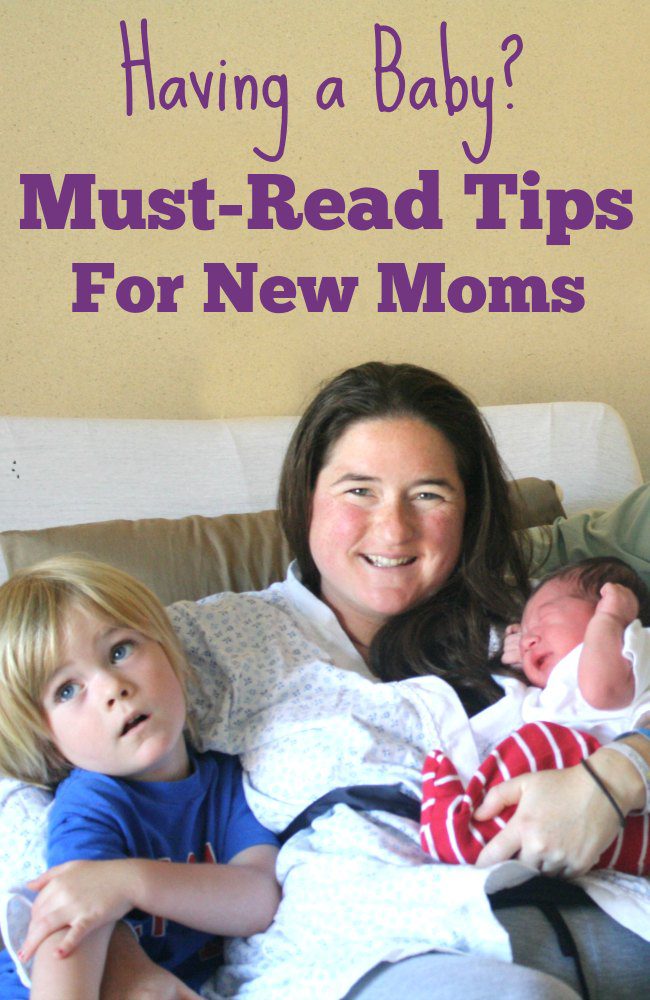 Must Read Tips for New Moms
By NJ Rongner at A Cookie Before Dinner
Having a baby changes your entire world. When I became a new mother, there was a pretty steep learning curve. But along the way, I picked up some tips and tricks.
If I could make it happen, I'd take you out for dessert before your baby came. And in between bites of lemon cheesecake and chocolate cake, I'd share all of my tips for new moms with you.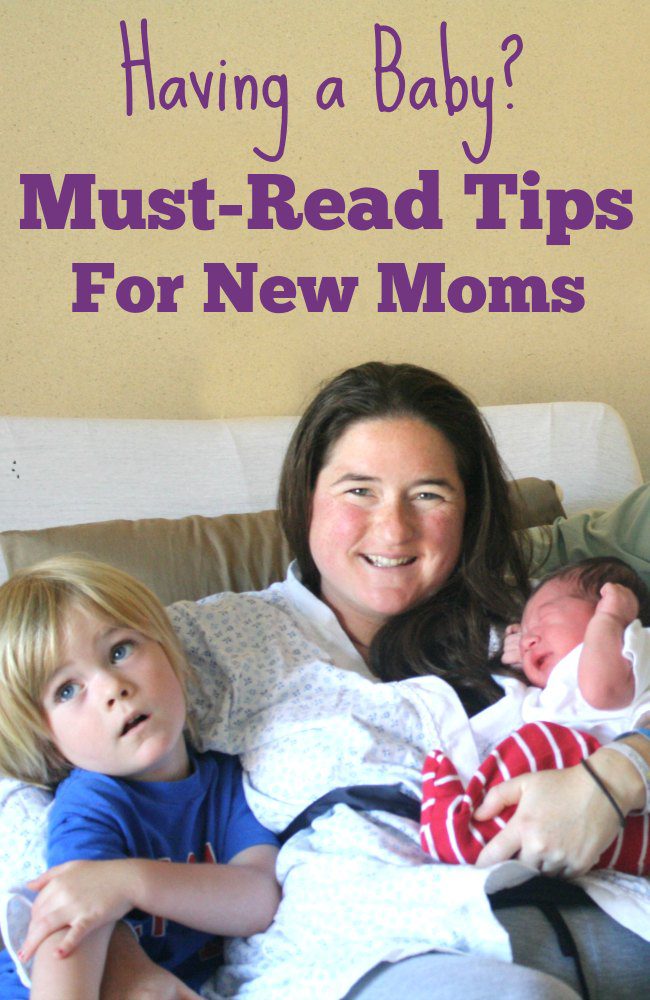 At the Hospital
Hand the Camera Over
When my first was born, I didn't think about handing the camera to someone else to capture our time as a family in the hospital. I have photographs of my son with each of us, but not a first family photo taken in the hospital.
Most nurses are happy to help. Just ask them if they'd mind taking a photograph. Or, ask a family member or friend to take one when they visit.
My mother in law took this photograph after the birth of our second child, Lola. And I'm so thankful to have it.
Pack the Boogie Wipes® saline nose wipes
You can laugh, but it's not always easy to wash your face during your hospital stay. A fresh scent Boogie Wipes® saline nose wipes can be exactly what you need to keep your face feeling clean and refreshed. (Click here to grab a coupon.)
At Home
Sleep!
When babies are first born, their nights and days are mixed up. They tend to sleep a lot during the day and then party all night. Do the best you can to nap when they do. This season of sleeplessness won't last forever.
Promise.
Give Yourself Grace
Your family just went through something major and there is now another human to care for. There are going to be times when you're trapped under a fussy baby who will only sleep if they're sleeping on you and that is okay.
The dishes and laundry will be still be there, and they'll be okay waiting for another day.
Say Yes to Help
By nature, it feels funky to ask for help or even to accept help. But trust me, those meals your family and friends want to bring you are going to rock your world in the best way. Additionally if someone calls and offers to come watch the baby so you can nap or shower, take them up on it.
Document the Everyday
There is beauty in capturing the mundane moments. And it may seem silly now, but there will be a time when you'll look back through your photographs and be glad you captured the ordinary of daily life.
Make sure you find a way to get yourself in the photograph too! One can only take so many selfies, so think of other ways to put yourself in the moment. My favorite ways are either a shot of my feet in the moment or a photo from an above angle. Both of them say, "I was here in this moment with you too."
Make Time to Take Care of You
You cannot give from an empty well. If you take good care of yourself, you'll be able to take good care of your family. Make sure you're taking time to drink water, get some rest, eat, and take a shower or bath.
I've been there- the thought of even doing these basic tasks has left me feeling overwhelmed. But in the long run, taking just a few minutes each day to make sure I was meeting my own needs enabled me to meet the needs of my family.
Your Way is Okay!
Breast, formula, or a combination of both are all ways babies can be fed. Whatever you've chosen as the right way, is the right way for your family- don't let anyone guilt you into feeling otherwise!
When You're Out and About
Don't Take It Personally
The first time you take your baby to the grocery store (or anywhere really), there will likely be a sweet older lady who will want to ooh and ahh over your baby and then tell you they're dressed wrong. They'll tell you the baby needs a hat and socks on even though it is 100 degrees outside.
If you've got the baby bundled up, then baby is too warm and needs to be wearing less layers. They mean well, so just smile and move on.
Whether it is your first child or your twentieth, every birth means you become a new mom again. It seems cliché to say it, but savor those first days as best you can. You've got this, mama!
Meet the Author
NJ Rongner fell in love with words in middle school and has been writing ever since. She is the mom of Malone and Lola, a lover of coffee, and sometimes writes "write
to do list" on her to do list just so she can cross it off. When she is not busy chasing her children, she can be found working on her blog, A Cookie Before Dinner, where she inspires her readers to chase a sweet life well lived.
Read her blog here.
Follow her on Facebook, Instagram, Twitter , Pinterest, and G+.