Your child has a runny nose, watery eyes and is more tired than usual. She's also congested and has a headache. Is it allergies or a cold? Sometimes it can be hard to tell the difference between seasonal allergies and the common cold – especially in kids. Use the information below to help you determine seasonal allergy symptoms in kids.
Seasonal Allergy Symptoms in Kids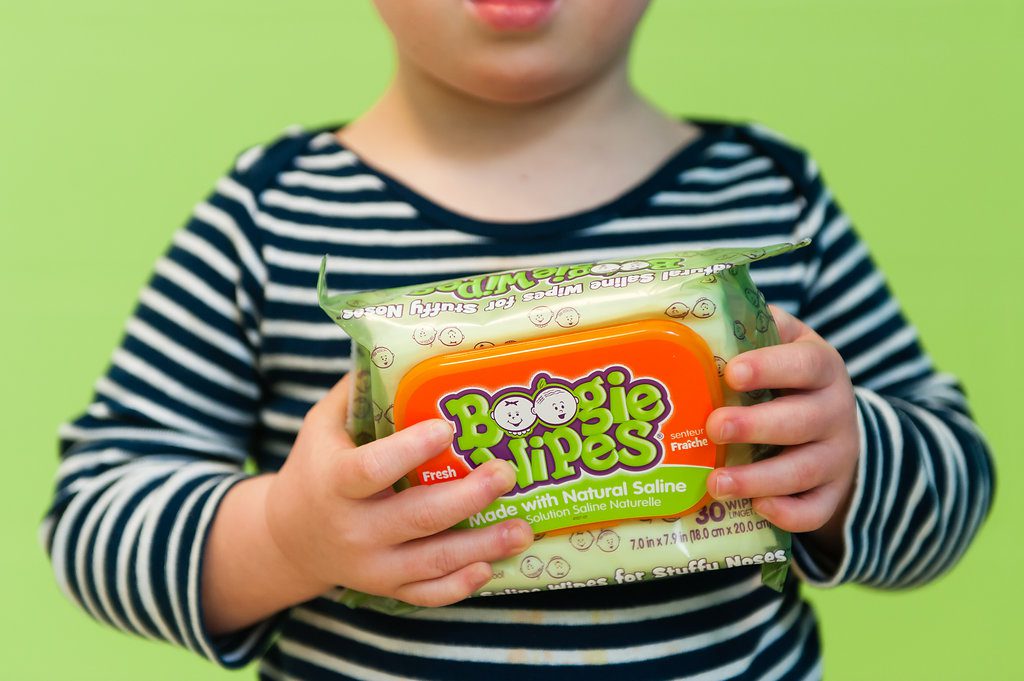 Seasonal allergies and common colds share a lot of the same symptoms:
Sneezing
Watery eyes
Congestion
Fatigue
Headache
Runny nose
So how do you know what your child has?
According to the Cleveland Clinic, helping to decipher between seasonal allergies and a common cold depends on a few key factors. Two of those factors include how long the symptoms last and the time of the year.
How Long the Symptoms Last
Colds usually run their course within 7 – 10 days. Seasonal allergies last as long as your child is exposed to the allergen – which could mean an entire season – or until the flowers making them sneeze have been removed from the house.
Time of Year
Colds usually happen in the winter months, while seasonal allergies can start in the spring and last through the fall.
What does this mean?
If your kids have been sneezing, have watery eyes, a runny nose and a headache in the spring that have lasted for two or more weeks, chances are you're dealing with seasonal allergies.
(But don't take our word for it. Click here to learn a few more signs to look for, and be sure to talk to your child's pediatrician before administering any medication.)
Think Your Child Has Seasonal Allergies?
If you think your child has seasonal allergies, we're here to help!
Step 1: Stock up on Boogie Wipes® Saline Nose Wipes!
While they won't put an end to seasonal allergies, Boogie Wipes® saline nose wipes play an important role in helping your children find seasonal allergy relief.
Infused with natural saline, Boogie Wipes® saline nose wipes make it easier to wipe away mucus, while remaining gentle enough to comfort stuffy noses. Because saline is natural and hypoallergenic, it can soothe even the most delicate skin and reduce irritation.
Keep them on hand to soothe your kids' tender noses throughout allergy season. Learn more about the natural ingredients that make Boogie Wipes® saline nose wipes special.
Step 2: Find more Natural Allergy Remedies
From identifying seasonal allergy symptoms to sharing natural allergy remedies and the best ways to find seasonal allergy relief, be sure to visit our allergy page for more seasonal allergy information for kids.
Pin It!