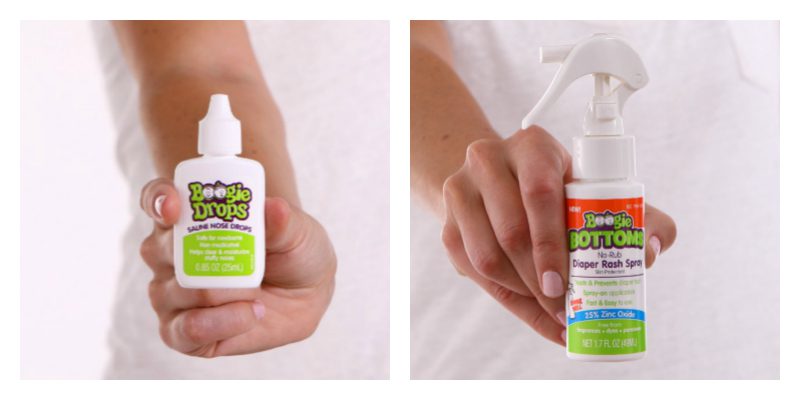 From the Makers of Boogie Wipes Saline Nose Wipes, Two New Products for Boogie Babies
October, 2018
The Boogie Wipes® brand is thrilled to announce two new innovative products, created for our youngest Boogie Babies.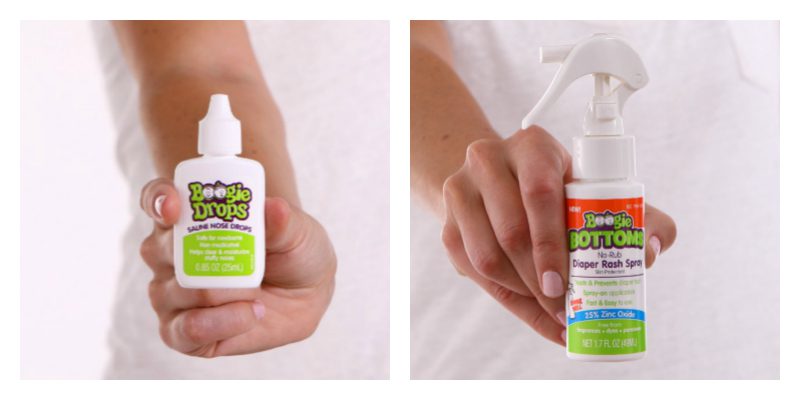 Meet Boogie Drops® Saline Nose Drops
These saline nose drops are specifically designed for infants age 0-2, featuring a specially designed tip for controlled dropping and easy dosage control.
The dropper is also a smaller size, making it easier to use with tiny noses.
"Doctors regularly recommend saline drops for infants because they're much gentler and easier to administer than a mist or spray," notes Pediatrician Dr. Ali Heffernan.
"There are other saline drops on the market, but they're oftentimes harder for parents to use — the tip or dropper is too big for infant-sized noses and the saline solution dosing is very hard to control and drips everywhere."
Click here to learn more about Boogie Drops® Saline Nose Drops.
Meet Boogie Bottoms™ No-Rub Diaper Rash Spray
Boogie Bottoms™ no-rash diaper rash spray is the mess-free diaper rash cream that you spray! No more getting that messy white cream all over your hands, clothes or that brand new outfit Grandma just bought (it always gets on the nice clothes, right?!).
Simply clean baby as usual, then spray Boogie Bottoms™ no-rub diaper rash spray in the areas you would normally apply diaper cream.
No mess!
You'll still get that nice, thick moisture barrier you want from a diaper cream without the mess.
Plus, your little one still gets the same soothing relief from diaper rash cream without the pain and discomfort they have when applying the regular creams.
No touch means no tears!
Click here to learn more about Boogie Bottoms™ No-Rub Diaper Rash Spray.