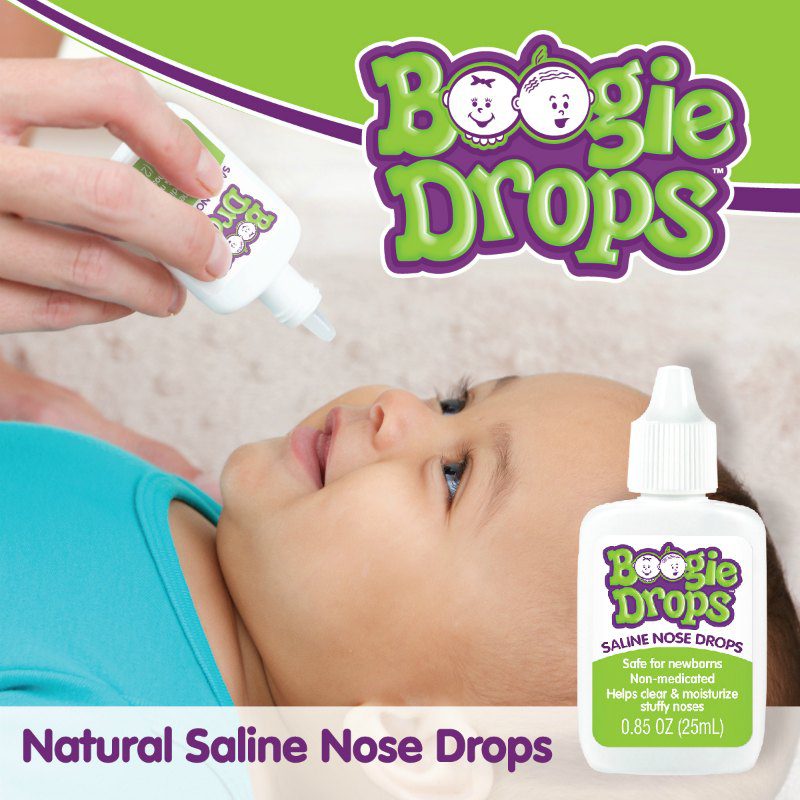 Introducing Boogie Drops Saline Nose Drops for Infants,
July, 2018
Moms and dads of newborns have enough worries with a new baby; stuffy noses shouldn't be one of them.
Meet the Newest Member of the Boogie Family!
The creators of Boogie Wipes® saline nose wipes and Boogie Mist® saline mist have developed a stuffy nose solution intended for infants.
Meet Boogie Drops® Saline Nose Drops!
The newest product from the Boogie Wipes® brand.
These saline nose drops are specifically designed for infants age 0-2, featuring a specially designed tip for controlled dropping and easy dosage control. The dropper is also a smaller size, making it easier to use with tiny noses.
It's 'snot your average drop!
Perfect for Infants
Boogie Drops®' unique bottle design fills an important need within the market, making it easier for parents struggling with a stuffy infant to clear nasal passages and control dosage.
See Why Doctors Love Boogie Drops Saline Nose Drops
"Doctors regularly recommend saline drops for infants because they're much gentler and easier to administer than a mist or spray," notes Pediatrician Dr. Ali Heffernan.
"There are other saline drops on the market, but they're oftentimes harder for parents to use — the tip or dropper is too big for infant-sized noses and the saline solution dosing is very hard to control and drips everywhere."
Buy Now!
Boogie Drops® saline nose drops are now available on Amazon and nehamiahbrands.com, and will be available in Target in August.
Click here to purchase on Amazon.
Click here to purchase at Nehemiahbrands.com.